19 Jan

Education in Turkey for Foreigners

A safe environment where students can live alone and count on themselves, well-known universities with high educational quality and affordable prices. For these reasons, most of Arab nowadays are considering Turkey one of the best options for higher education.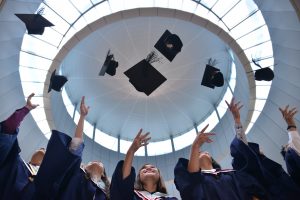 There are many private international schools in Turkey that provide different international curricula. They also teach in many foreign languages like German and French besides English.
International schools are taking a very good care of foreign children, they make sure they are assimilating and incorporating in an effective way in the Turkish environment, by having trips, activities and they teach them the Turkish language in order to be able to communicate with the other kids and the whole society.
Higher Education Institutes:
There are around 170 universities all around the country, more than 6,7 million students. Many of them are located in Istanbul, which is the biggest city in Turkey, known for its cultural diversity. These universities are providing Turkish and International students very high standards of education which are internationally authorized in both English and Turkish. Most of Istanbul's universities are known for their welcoming environment and facilities.
On the other hand, Arab students, in general, were attached to Turkey in an adorable way, due to the similarity in the traditions and culture and history between Turkey and the middle east.