17 Jan

How to choose a good off plan project?

While buying off plan projects there are four points any foreigner investor needs to consider before the purchase and before taking any decision.

Firstly, the project's location.

In any project regardless its construction phase, the main factor that dominates the investor's decision is the location of the project. Moreover, projects are classified according to its location. Everything about the project including the price change according to the location, neighborhood, and district.

Secondly, the previous references and the reputation of the developer.

Checking the background, their website, and their office. Make sure this developer has a good reputation in the real estate market. Visit his previous projects which are already done to evaluate the finishing quality if it's available. Your own consultancy can help you to assure that you are buying from a powerful developer to avoid problems in the future. In order to know how committed the developer is to his projects

Thirdly, good concept and facilities.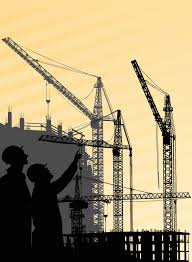 Since you are buying an off plan project this means you will not be able to observe the whole project and the surrounded facilities before you buy, because the whole project is under construction. In order to buy the best apartment in the busy project, you and your consultant need to sit with the developer talk to them and ask them all the question you have about his concept and facilities provided. Make sure everything suits you and fulfill your demands. Your investment consultant will be by your side in each and every step to make sure you are taking the right decision and buying in the right place.
Finally, correct price range.
Every construction stage has its own range of prices; the earlier construction stage is the lower the price is. Make sure you are buying with the right price according to the right construction phase.